This is the beginning of the first major sporting event. Bryan woke up around 6 am and met a couple vendors from Chicago to go play golf at a well-known course called,
Medinah
.
Medinah has an
impressive history
! They have hosted 3 U.S. Opens, Tiger has won 2 PGA Championships here and they will be hosting the 2012 Ryder Cup too.
Here is the clubhouse
Bryan and his golfing buddies
Immaculate Greens
There was plenty of water all over the course
Bryan was able to battle through and scored the second lowest in the group! He scored in the 90's on this very difficult course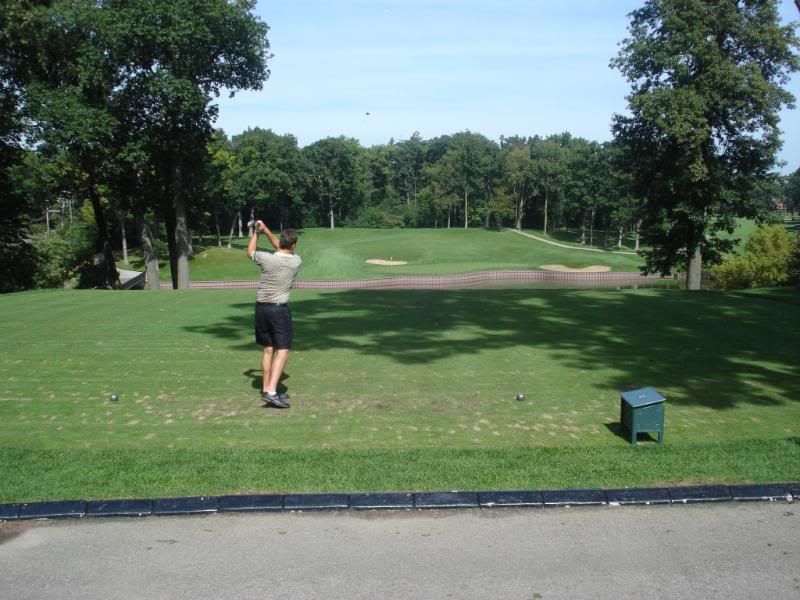 All in all he said it was amazing. Each golfer has his own personal catty and they had a person whose sole purpose was to locate each golfers balls every hole. Very helpful considering Bryan only lost 2 balls! The staff to golfer ratio is about 1:2. Their goal is to pamaper you all day. Not bad at all!!!
Meanwhile I was soaking it in at the spa. I know that is a non-sport thing, but it was wonderful!
After my massage I headed back to the room. Bryan came home and I was in the middle of gettting ready when he asked to take a picture of me on the porch
The trees in the background were beautiful so I didn't think twice about taking a photo by myself. Bryan said, "That was good, but I think you are missing something" I wasn't sure what to expect. He pulls out a bag with a box inside. I opened it and found a beautiful diamond necklace!!! It is so gorgeous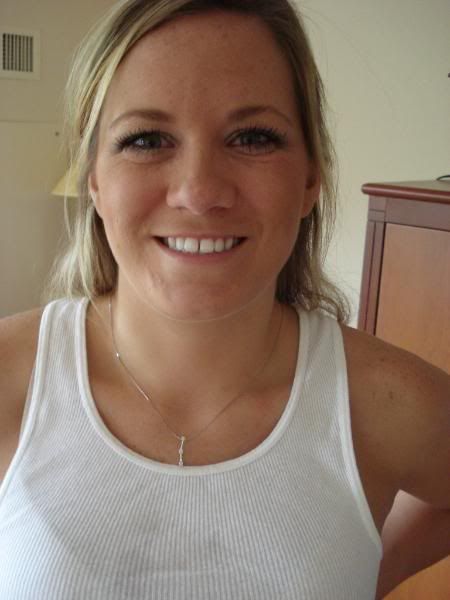 He is so sweet! I'm so blessed to have such a great guy!! After a great afternoon I decided to drag Bryan to his favorit store, H&M. Not!
After struggling to find a parking spot Bryan was successful and met me at H&M for about 5 seconds. I purchased a cute sweater dress and then started walking to meet up with Bryan at the Hunt Club. We had this local beer called 312.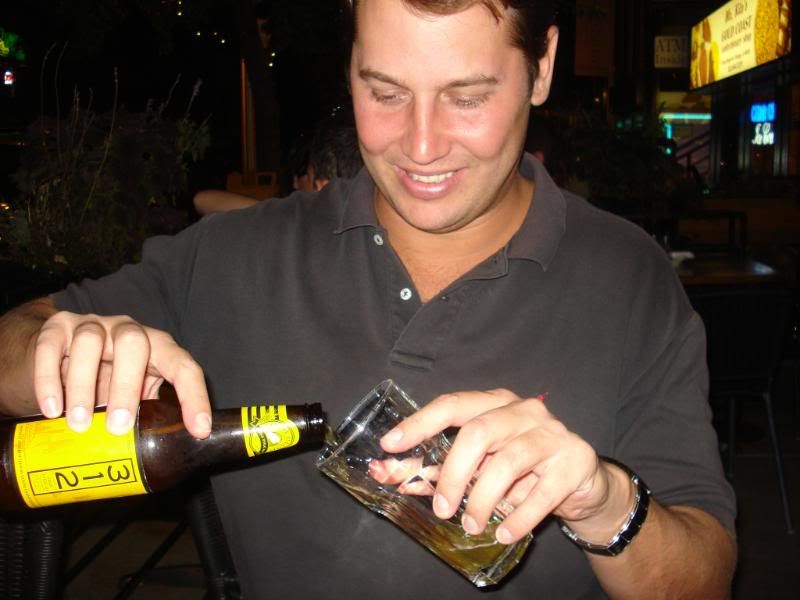 After people watching and doing some research on pizza we decided to walk to a pizza place called Giordano's. On our way to the pizza place I decide to pull out my camera because you never know who or what you might see. We were walking and taking in the Chicago sites. I see Bryan take a double take and look to the right. I look over and see this gi-normous guy, VINCE VAUGHN! I popped my camera up like I worked for TMZ and snagged a quick pic
I know it is a tad blurry but I'm glad I was able to get anything at all. We saw him at this place called Gibson's waiting for a cab. Pretty cool stuff! We continued to our pizza destination adn we were both so gitty after seeing him. I think I know who Bryan's man crush is now.
We got our deep dish pizza after a 45 minute wait at Giordano's
It was actually a 2 hour wait for a table and so we tried to beat the system and eat our "to go" pizza at the bar and got busted. Not a "great success" (In a Borat tone). We took our pizza and headed back to the resort. Another amazing day in Chicago. Two more days to follow....